About Our Company
Wise Safety and Health Pte Ltd was incorporated in 1998. Our company understands the diverse needs of various industries and offers a broad range of cost effective and efficient workplace safety and health consultancy services and training, to ensure that our clients are aware of all workplace safety and health matters.

We have a dedicated team of skilled and qualified WSH professionals with deep industry experience in resolving WSH matters and conducting safety and health training events in various aspects. With our expertise, we are able to ensure that our clients receive only the best quality training and services.


Our Belief
We strongly believe that an efficient safety and health management system & a strong teamwork is critical to the success of a business.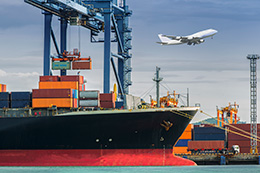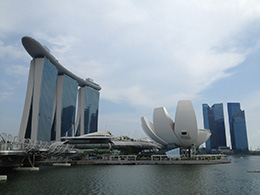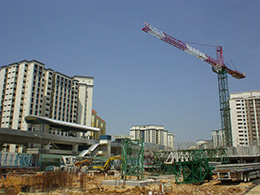 Our Mission
Building organization Workplace Safety & Health standard, culture by established an efficient Workplace Safety & Health management system executed at the workplaces.


Enhance Workplace Safety & Health capability of the workforce in the organization.


Render excellent and professional Workplace Safety & Health services at reasonable price to the organization


Enhance industry competitive edge by minimizing the financial losses from mishaps and accidents.


Our Vision is to be:
EXCELLENCE in WORKPLACE SAFETY & HEALTH (WSH) in the region.
Overview
It is widely believe that people are company's most important assets. However, many businesses overlook the importance of having thoughtful workplace safety training in place to protect their valuable assets. The Ministry of Manpower promote workplace safety by implementing WSH Act to all workplaces. Under the Act, employers and stakeholders are responsible for mitigating risks at work by establishing adequate safety and health management systems, failing to do so could result in strict penalties, which mean an extra cost for your company.

Wise Safety and Health was established to assists workers and workplace representatives on the safety and health aspects of their jobs, and also to assist companies to further ensure safe workplace environment and to comply with legal and other requirements.

Our programs and services will be of utmost assistance in providing your company with relevant WSH knowledge and techniques to avoid unnecessary incidents. You can be a large or small organisation; we look forward to serve you the best we can!
Industries We Serve
We have experience in the following major industry sectors:
Construction/Landscape/Horticulture


Manufacturing/Factory/Transport/Logistics


Oil/Petrochemical


Service Industry Including:


Healthcare (hospitals, clinics) and veterinary activities
Food and beverage (restaurants, bars, canteens, kitchens)
Entertainment (pubs, sport hall)
Hotels, resorts, dormitories
Maintenance services
Education, public services
Business services (offices, retails)