Training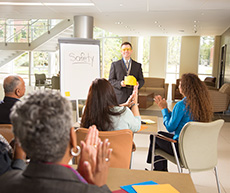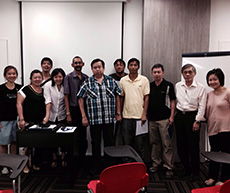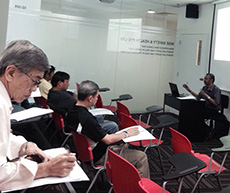 Custom Training
Your business might be unique, so are your safety and health needs. Our brilliant trainers will help you custom-tailor existing accredited course or develop custom course material to meet your specific business and individual needs. As custom training is a special arrangement course. It requires a minimum participation of 5 pax and a maximum participant of 15 pax per session and a minimum of a month's notice before it can be conducted. Please email us your enquires should you have any training needs for your business, training@wisesafety.com.sg.
MOM Courses
*Coming soon*
Terms and Conditions
Registration and Payment
Registration is on a first-come-first-serve basis, and will close when the class is full.
Payment must be made before the course commencement date.
Confirmation of seat upon receipt of payment two weeks prior to course commencement.
All applicable bank administrative charges, registration fees and other miscellaneous fees paid to Wise Safety and Health is not refundable.
Withdrawal / Refund Policy
Refundable
Fees %
If trainee's written notice of withdrawal or cancellation is received:
100%
10 working days or more before course starts
50%
Less than 10 working days but more than 3 working days before course starts
0%
3 working days or less before course starts
0%
If the participant fails to show up for the course
Note: There will be no refunds or withdrawal for courses at promotional rate.
All refunds will exclude any discounts or promotions.
Cancellation / Postponement
WISE Safety and Health reserves the right to cancel or postponed any course at short notice. In the event if the class is unable to proceed due to unforeseen circumstances.
All dates shown are subject to final confirmation.
Replacement of Classes
There is strictly no replacement lesson should the participant absent himself/herself from the course.
Lessons which fall on a public holiday will be postponed to the following week.
No transfer of course/class or deferment is allowed upon the commencement of the course.
General
WISE Safety and Health reserves the right to revise the course fees without prior notice, reschedule, change of venue, postpone or cancel classes as deemed necessary.